Case Study - Bluebird Land Speed Record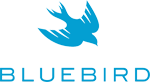 Rebecca has an avid interest in land speed vehicles. She carried out PR for Don Wales during his "Bluebird" electric land speed record attempt at Pendine Sands in 2000 in a voluntary role, and has since been hooked. As a firm family friend, she managed the PR for Tonia Bern-Campbell (widow of the late Donald Campbell) and her book "My Speed King" and was called upon by Don when Donald Campbell's body and boat was discovered at Lake Coniston.
For over 14 years Rebecca has provided PR and event management support to Don Wales and his various land speed projects. As with all Land Speed teams, budgets are tight, sponsorship in scarce and many of the team are volunteers. Rebecca has always had a very "hands on" within the team, from sourcing venues for car testing, assisting with sponsorship to recruiting and managing volunteers, and many areas that are not traditionally within a PR remit.
The last record attempt for Bluebird was at Pendine Sands in 2010 and resulted in a crisis management PR campaign. Rebecca ensured that the accident was reported to the media in a sensitively, yet honestly to limit the negative PR impact. For this UK record attempt she secured world-wide printed media coverage worth in excess of £3million printed media coverage in the UK alone plus a substantial amount of broadcast, online, and international coverage.
After setting a UK Electric Land Speed Record over a decade ago, Don Wales hopes to crack 500mph in Bluebird Electric. Eventageous PR looks forward to working alongside him on this endeavour .
For further information regarding Bluebird Speed Records, please visit: www.bluebirdspeedrecords.com.