Case Study - London Model Engineering Exhibition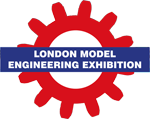 "Eventageous PR were selected as our new PR company since it was clearly evident that their vision for our exhibition and past experience would enable them to achieve results. We worked together for 4+ months leading up to our event and have been delighted with the coverage that they secured including the Chris Evans' Breakfast Show on Radio 2 and BBC 1 The One Show. Both Helen and Rebecca worked as an extension of our own team and managed all PR requirements with incredible detail and commitment. We are already looking forward to working with them again for 2016!" Avril Spence, Exhibition Manager, London Model Engineering Exhibition Meridienne Exhibitions Ltd
The London Model Engineering Exhibition is regarded as one of the leading modelling exhibitions shows of its kind in terms of size, exhibits and attendance in the UK. The exhibition features a full spectrum of modelling from traditional model engineering, gas-turbine locomotives, steam locomotives, scale model ships and traction engines through to Airfix kits, operational miniatures and modern gadgets and 'boys toys' such as futuristic rockets, remote control trucks, boats, aeroplanes, helicopters and robots!
The exhibition boasts over 50 national and regional clubs and societies showcasing over 15,000 examples of their members' work, plus over 50 trade stands and specialist suppliers launching new products, show offers and advice.
Eventageous PR joined the team at Meridienne Events in 2014 to promote the London Model Engineering Exhibition; its exhibitors and visiting clubs. In their first year working with the exhibition, Eventageous had a PR budget of just £3,500 and helped increase footfall by 8%. They actively championed the skill of engineering and managed to secure a feature on BBC The One Show, plus coverage with Chris Evans on BBC R2, as well as generating over 80 national printed press items worth in excess of £140,000. Eventageous continue to work with Meridienne Events and the exhibition.