Case Study - Royal Automobile Club
Working with the prestigious Royal Automobile Club for nearly 10 years, Rebecca Leppard has carried out PR and event management for the clubs most prolific campaigns including the Henry Segrave Trophy, The Torrens Trophy, The Tourist Trophy, Dewar Trophy, Celebrity "Evenings With", for Le Mans, Land Speed and Formula 1 Legends, through to organisation of factory tours to club announcements such as Sir Stirling Moss's retirement from racing and Derek Warwick's appointment at the British Racing Drivers Club.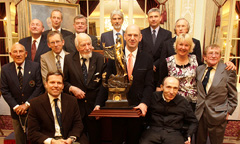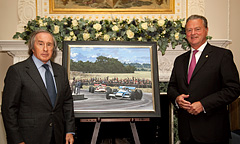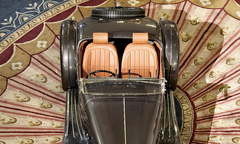 Segrave Trophy
For many years Eventageous PR has assisted the Royal Automobile Club with providing PR and event support for the Segrave Trophy awards. During which time the historic trophy has been awarded to Formula 1 designer Adrian Newey, British paraplegic pilot Dave Sykes, motor racing legend on both two- and four-wheels John Surtees, FIA World Endurance and Le Mans Champion Allan McNish and most recently (2017) to Isle of Man TT legend John McGuinness and (2018) Sam Sunderland for being the first Briton to win a Dakar Rally crown by winning the motorcycle category.
The Segrave Trophy is the clubs most prolific annual award, and one of Eventageous' favourites! The trophy always receives high profile national and industry press coverage.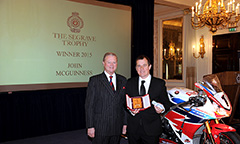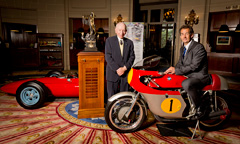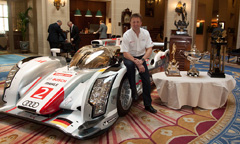 Please visit the news room for latest trophy announcements.
Torrens Trophy
Each year the Royal Automobile Club awards a series of historic trophies and medals to individuals and organisations, celebrating and recognising outstanding achievements, technical skills and innovation in the motoring and motor sport industries. The Torrens Trophy celebrates an individual or organisation considered to have made an outstanding contribution to motor cycling in Britain.
It was first awarded in 1978 in memory of Arthur Bourne, a motor cycling journalist who wrote a column under the name Torrens. Arthur Bourne was also a Vice-Chairman of the RAC.
Eventageous has managed the PR and event for 6 years, and has been instrumental in the trophy being revived. From the announcement at MotorCycle Live through to the ceremony, Eventageous organises the motorcycle rider, sourcing motorbikes for display, racing footage to special guests and media interviews.
Previous winners of the Torrens Trophy include:
2018 Tai Woffinden for being the most successful British speedway rider in history.
2017 Jonathan Rea MBE for being the first rider to win three consecutive World Superbike Championships.
2016 MotoGP racer Cal Crutchlow for being first British rider to win a premier class World Championship Motorcycle Grand Prix in 35 years.
2015 Eleven-time TT winner Ian Hutchinson for his outstanding determination, courage and overcoming adversity to win multiple TTs.
2014 Shane 'Shakey' Byrne for becoming the first man in history to be crowned MCE Insurance British Superbike Championship on four occasions (2003, 2008, 2012 and 2014).
2013 Tom Sykes for being crowned the 15th World Superbike Champion, the fourth from Great Britain and only the second rider to win for Kawasaki in the series for 20 years.
2008 World Superbike Champion James Toseland was awarded the Trophy for his immense contribution to raising the profile of motor cycle racing in this country.
1998 Ian Kerr MBE of the Metropolitan Police for 20-years of tireless work in promoting safe and responsible motorcycling.
1989 BMW in recognition for their contribution to motor cycle safety through their development of their anti-lock braking system.
1981 Dave Taylor MBE for his vast contribution to motorcycle road safety.
1980 Transport and Road Laboratory.
1979 Lieutenant-Colonel Fredrick Lovegrove OBE.
Eventageous manages the PR and event in its entirety.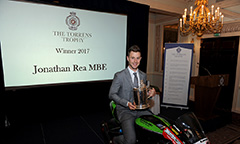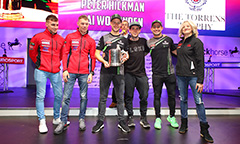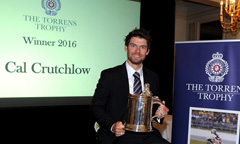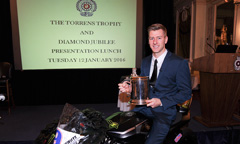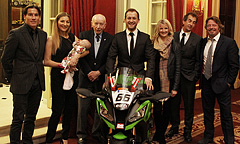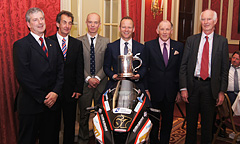 Please visit the news room for latest trophy announcements.
Royal Automobile Club Motoring Book of the Year Award
Eventageous has worked with The Royal Automobile Club, to help create, launch and deliver a national automotive book award. The 2014 event was the first of its kind in the country and not only secured industry judges, but the award was so well received, that it became an annual occasion and a benchmark for the book publishing industry. Eventageous now manages this annual event.
Previous winners of the Motoring Book of the Year include:
2018 Motoring Book of the Year was awarded to How To Build A Car by Adrian Newey (Harper Collins)
2018 Specialist Book of the Year was awarded to 'Reid Railton: Man of Speed' by Karl Ludvigsen (Evro Publishing)
2017 Specialist Book of the Year was awarded to Delage – Champion Du Monde by Daniel Cabart & Christophe Pund (published by Orep Editions)
2017 Motoring Book of the Year was awarded to Damon Hill Watching the Wheels: My Autobiography (published by Pan Macmillan)
2016 Specialist Book of the Year was awarded to Jonathan Wood for his work Squire: The Man, the Car, the Heritage (Classic Motor Cars Ltd) v
2016 Brian Redman, for Daring Drivers, Deadly Tracks by Brian Redman and Jim Mullen (Evro Publishing)
2015 The Magnificent Monopostos: Alfa Romeo Grand Prix Cars 1923-1951 by Simon Moore
2014 John Surtees: My Incredible Life on Two and Four Wheels by John Surtees and Mike Nicks (Evro Publishing)
The Royal Automobile Club itself possesses an important collection of motoring-related books, which are made available to members and outside researchers through the uniquely magnificent Library at Pall Mall. The clubhouse is also the official home of the Guild of Motoring Writers, further demonstrating the Royal Automobile Club's dedication to great writing.
Authors and publishers are actively encouraged to enter titles. For further details contact: rebecca@eventspr.co.uk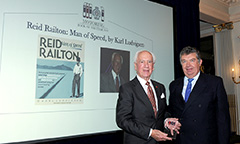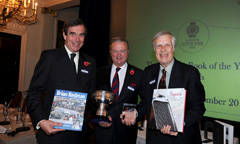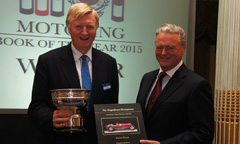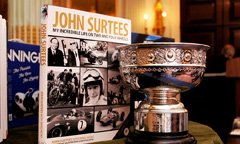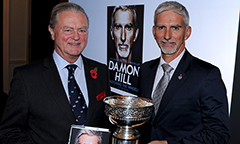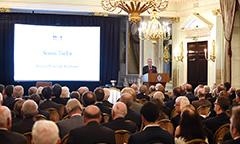 For further information regarding the Royal Automobile Club, please visit: www.royalautomobileclub.co.uk.